Virgin America Elevate Rewards Program Overview
By Anik Khan
Updated August 2, 2019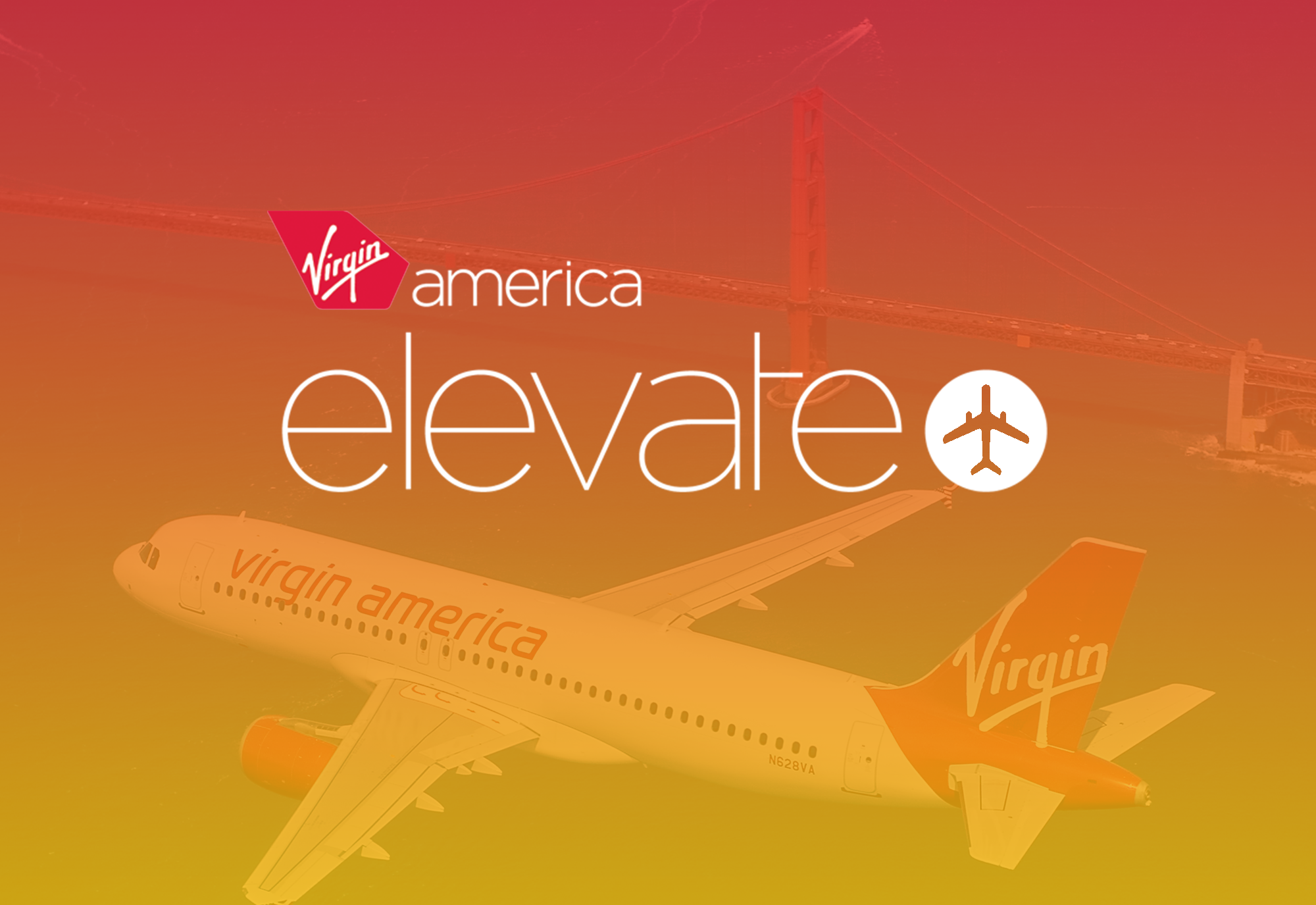 MaxInsights
MaxInsights offers a numerical analysis and recommendation of how to best use this reward system.
Virgin America's rewards program earns members relatively valuable points that can be redeemed for a wide array of flights and more. The points can be worth as little as less than 2 cents apiece, but also worth upwards of 5 cents apiece – we recommend, therefore, to do some research before pulling the trigger on any redemption that values your points below 2.2 cents apiece. Finally, see Virgin America's article to learn more about the impact of the airline's merger with Alaska Airlines.
Expected Value
MaxValue Flights (up to 5.5 cents per point)
MaxFlex Flights (1.9 to 5.5 cents per point)
Expected Value 2.2 cents per mile
Overview
Virgin America's Elevate rewards program caters to domestic travelers on the West Coast. The program comprises three tiers of membership: Elevate Red, Silver, and Gold. With this rewards program, members can earn and redeem points not only on Virgin America, Atlantic, and Australia flights, but also on those with Hawaiian Airlines, Singapore Airlines, and Emirates. Additional points can be earned through everyday purchases on Virgin America co-branded credit cards, as well as through hotel, car rental, and cruise purchases, among others.
What exactly are the points worth?
The redemption rate for points earned through Virgin America's Elevate program varies widely, so be picky when redeeming your points. Points can be transferred from AmEx Membership Rewards or Citi's ThankYou program at a 2-to-1 ratio, and can be purchased for 5.2 cents per point (up to 20,000 per year), though this is almost always not worth it, since it's a significant premium to the points' estimated value of 2.2 cents apiece.
Redemption Examples
| | | | | |
| --- | --- | --- | --- | --- |
| From | To | Award Travel Price | USD | USD / Point |
| New York City | London | 35,000 + $455 | $1,123 | 1.9 cents per point |
| Los Angeles | Dubai | 81,000 + $1,335 | $3,085 | 2.2 cents per point |
| New York City | Shanghai | 80,000 + $613 | $2,720 | 2.6 cents per point |
| Los Angeles | Hong Kong | 92,500 + $1,483 | $6,553 | 5.5 cents per point |
Standard Round-Trip Reward Flights

Peak Season Round-Trip Reward Flights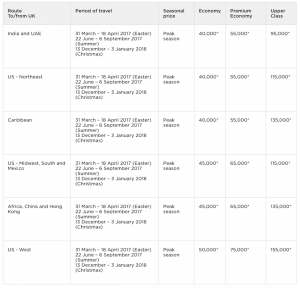 Delta Transfer Values
More Redemption Examples
Economy Flights
Business and First Class Flights