Ritz Carlton Rewards Program Overview
By Anik Khan
Updated June 4, 2019
MaxInsights
MaxInsights offers a numerical analysis and recommendation of how to best use this reward system.
The Ritz-Carlton Rewards program not only allows patrons to earn points for stays, but also provides Ritz-Carlton Rewards Credit Card cardholders access to countless benefits. While the points tend to be worth approximately 1 cent apiece, members with Elite status enjoy significantly cheaper rates and far greater rewards per dollar spent with the program.
Expected Value
MaxValue International weekend stays (1.1 cents per point)
MaxFlex Hotel stays (0.9 to 1.1 cents per point)
Expected Value 1 cent per point
Overview
Points can be earned with the Ritz-Carlton Rewards program via hotel stays or dollars spent with your Ritz-Carlton Rewards Credit Card. Members earn 10 points or 2 airline miles per dollar spent on hotel bookings. The program comprises three Elite levels:
Silver Elite (10 Elite nights or 1 meeting):

No cardholder benefits

Gold Elite (50 Elite nights or 5 meetings):

25% added value on points earned for Ritz-Carlton

 Rewards cardholders

Platinum Elite (75 Elite nights or 8 meetings):

No cardholder benefits
Extra points can also be earned for booking journeys through Abercrombie & Kent, planning an event at a Ritz-Carlton property, and making purchases through the Ritz-Carlton "Latest News & Offers" page. Points can be redeemed both with and with partners including over 30 airlines.
What exactly are the points worth?
In general, points can be redeemed for upwards of 1 cent per point, though points redeemed for domestic stays are worth slightly less than those redeemed for international stays. In order to boost the value of points, the Seasonal Awards (special redemption opportunities offered on occasion) and PointSavers (pay one tier less per night in points at select locations) can save you up to 33 percent. When booking extended stays, points also become more valuable. For instance, if you redeem for a five-night hotel stay, the fifth night is free. Points can be purchased for 1.25 cents apiece, but this far more than the expected value of 1 cent per point.
SPG – Marriott – Ritz-Carlton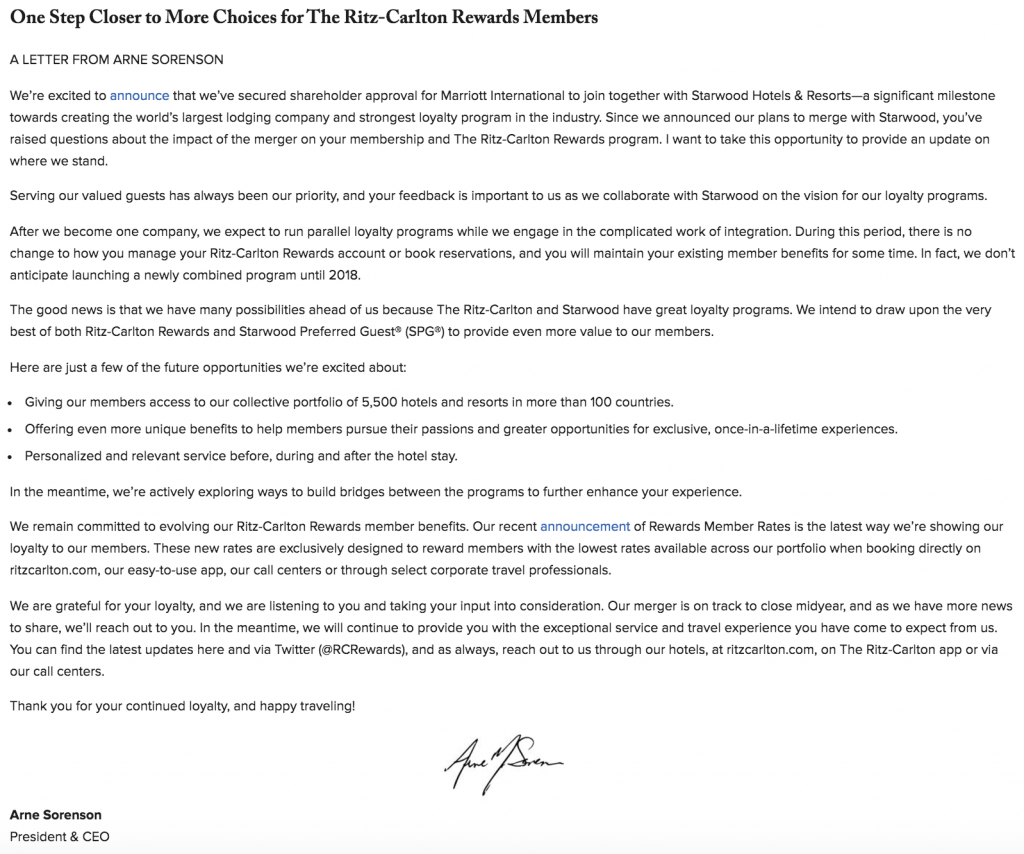 Domestic weekday stay
Domestic weekend stay
International weekday stay
International weekend stay
Gift cards