Citi ThankYou Rewards Program Overview
By Anik Khan
Updated August 2, 2019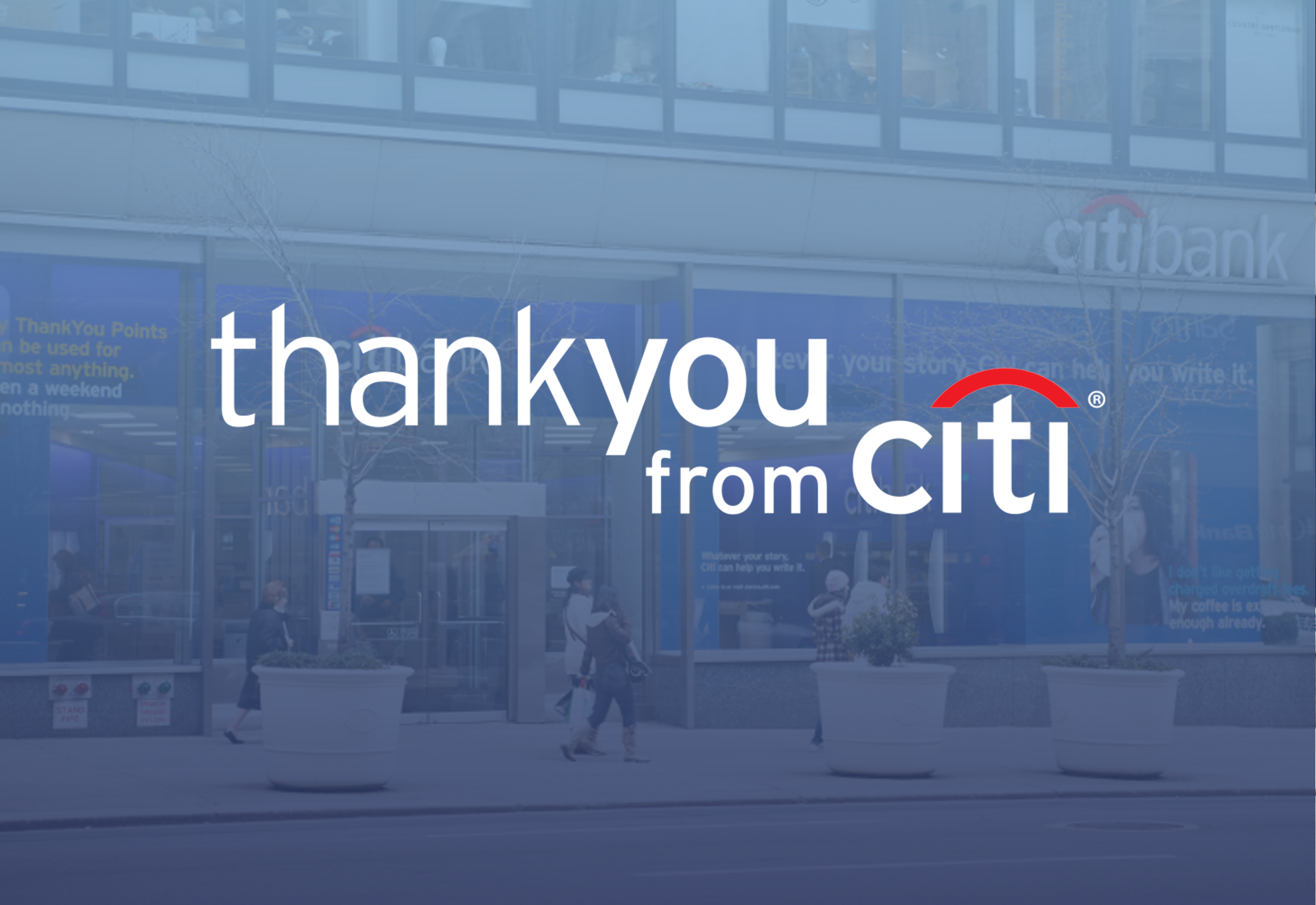 MaxInsights
MaxInsights offers a numerical analysis and recommendation of how to best use this reward system.
The Citi ThankYou rewards program enables cardholders to earn points for purchases in relatively common categories (e.g. restaurants, travel, gas) that can be redeemed for approximately 1 cent per point, on average.
Expected Value
MaxValue Travel (1.25+ cents per point for Premier and Prestige cardholders, 1 cent per point for all others)
MaxFlex Statement Credit (0.5 cents per point)
Expected Value 1 cents per point
Overview
ThankYou Points are very flexible and valued at 1 cent per point, and for Citi's banking customers, the Citi ThankYou rewards program represents an opportunity to take advantage of exclusive additional benefits. Finally, for Premier and Prestige cardholders, the expected value of the program's points is 1.25 cents apiece, which might just justify the annual fees, depending on your spending habits (see below for more).
What exactly are the points worth?
Depending on the card you hold, the value that you can expect to receive from each ThankYou point should be no less than 1 cent per point, and up to 1.25 cents per point (for Premier and Prestige cardholders). Citi banking customers reap extra rewards for enrolling checking accounts, setting up a qualifying direct deposit and bill payment each statement cycle. For details about these extra rewards, please see Citi's website. Points can be purchased by the thousands at at a rate of 2.5 cents per point, which is significantly more than their estimated value of 1 cent per point – so we recommend that you steer clear of purchasing points unless you are very close to a high-value redemption option.
Redemption Perks
Premier ($95 Annual Fee) Cardholder Redemption Perks:

1.25 cents on hotel, car rental, cruise, or flight

Prestige® ($450 Annual Fee) Cardholder Redemption Perks:

1.6 cents on American/US Airways

1.33 cents on another airline
Points Categories
Travel
Airlines
Hotels
Car rental agencies
Travel agencies
Gas stations
Commuter transportation
Taxis
Limousines
Passenger railways
Cruise lines
Bridge and toll road purchases
Parking lots/garages
Campgrounds and trailer parks
Timeshares
Bus tickets
Motor home rental
Boat rental
Dining
Restaurants (i.e. pretty much any place that sells food for immediate consumption)
Bars
Lounges
Nightclubs
Discotheques
Entertainment
Sports promoters, which may include stadiums
Theatrical promoters, including concerts, live productions, and ticketing agencies
Movie theaters
Amusement parks, including zoos, circuses, aquariums and any other live animal shows
Tourist attractions
Museums, including art galleries
Record stores, including online record stores
Video Rental stores, including game rental and online video rental
Redemption Examples
Travel
Gift Cards
Merchandise
Amazon
Statement Credit
Specific Statement Credit